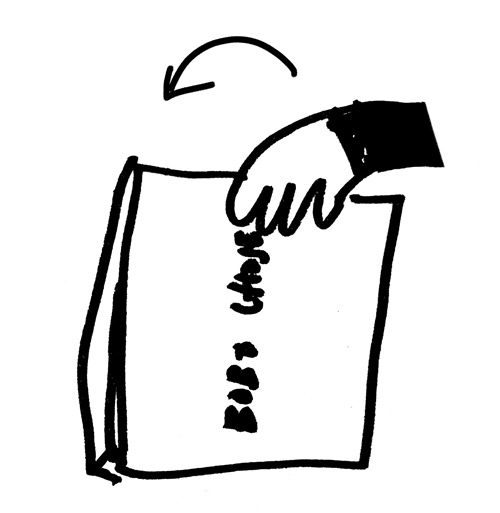 If you are not satisfied with one of our products when you receive it, you may return it to us for a refund.
We accept returns of products when, for instance, you do not like the product you ordered, or you have chosen the wrong size and wish to return it. Under these circumstances, you are responsible for the return shipping costs.

If Bobo Choses has made a mistake regarding your order, we will assume the shipping costs. If this is your case, please contact us as soon as possible at [email protected].

• At the date of receiving your package, you have 14 days to return it.
• Please note that swimwear and underwear cannot be returned nor refunded.
• We cannot exchange returned products for another size or item. You should place a new order if you wish to buy another product or change the size.
01
After your purchase, you will receive an email from our courier, UPS, with the tracking number for your order. Save it! Please, don't lose this tracking number as it is essential to ask for a return. You must also have to keep the delivery note you will receive inside the package.
02
Once you receive the order, please keep the delivery note you received inside the package, and go to "My Returns" in your Bobo Choses account if you want to return or change any item.
03
Select the order you want to return and click on "Request return".
04
Select which items you want to return, detailing the reason and the status of the product.
05
Accept the return policy and confirm the request.
06
You will receive a confirmation email of the request. This email contains a link directing you to the UPS website to generate the return label. Please, have the tracking number of the order ready.
07
Once you are in the UPS website link, follow the instructions filling up the order's tracking number to get the return label.
08
Once the label is ready, prepare the package. Please, don't forget to include inside the delivery note and stick the UPS label outside the envelope.
09
Drop the package off at a UPS point.
10
Once we receive the return, you will receive the refund of the items, subtracting the amount of the returning costs. Here's the average cost:  

| | |
| --- | --- |
| Countries | Shipping Fees |
| Spain | 0€  |
| Europe (EU) | 8€ |
| Europe (out of EU)  | 9€ |
| US & Canada  | 12€ |
| Rest of the world | 12€ |
*** Defective product? If your product is defective, please don't follow these steps, and get in touch with us directly at [email protected].

Otherwise, if you are in Barcelona, you can bring your parcel to our store Bobo Choses Barcelona Born just following steps from 1 to 5:
C/ Ribera, 1
08003 Barcelona
Spain
See details here: https://universe.bobochoses.com/barcelona/

Please note that BOBO CHOSES cannot be held responsible for lost or damaged articles during transport.
Want to know more about Bobo Choses?