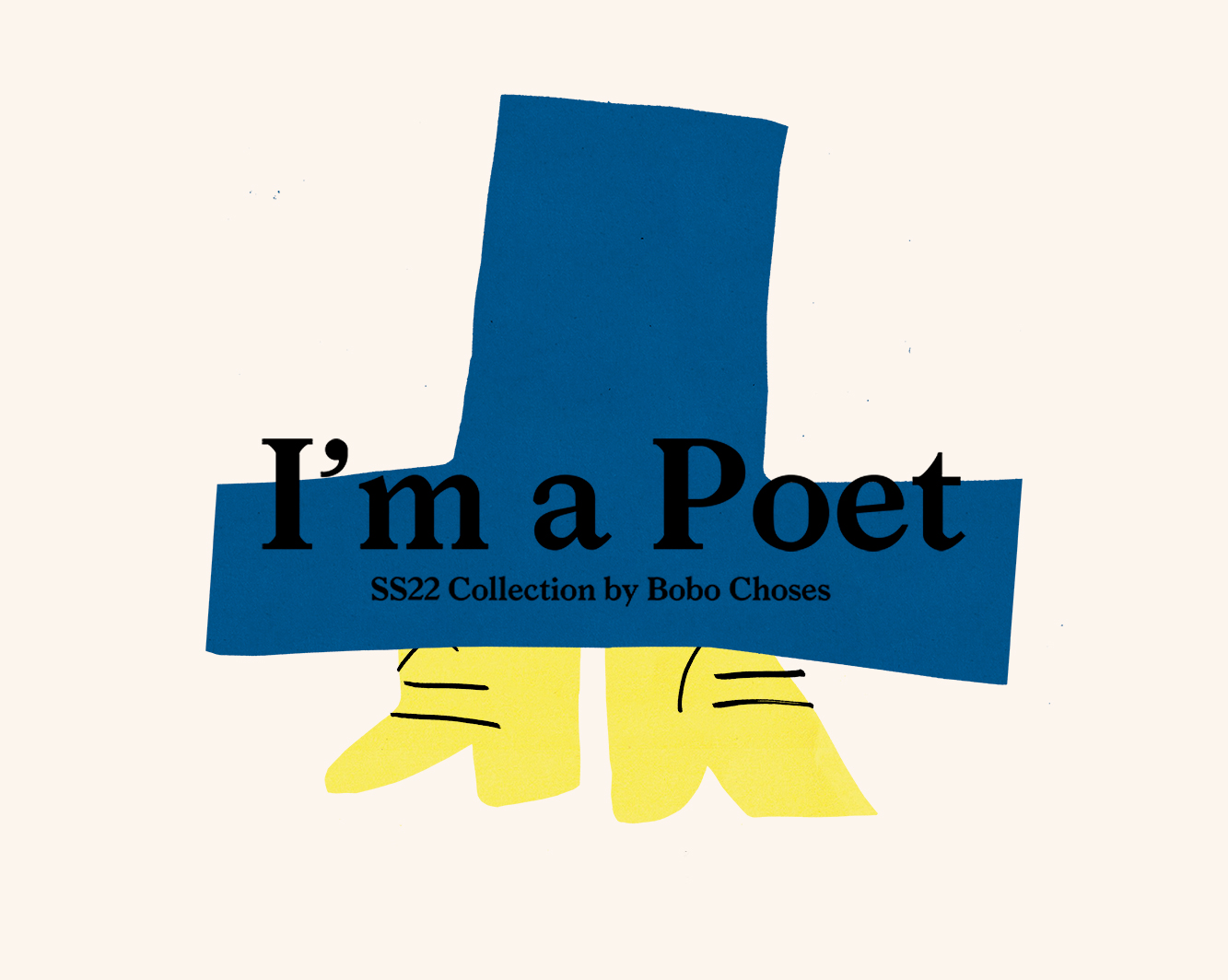 How do children see the world around them? How would poets describe their small & daily findings? How can you learn to embrace more wonder and surprise in your day-to-day? Choose your language and discover with our new animated film, the story behind the Spring-Summer 2022 collection, I'm a Poet.
Special thanks to Johanna (SV), Rock (JA), Juhwan (KO), Sasha (DE), Rita (CA), Luc (ES), Theo (FR), Olga (IT), and Leo (EN).
↓
The magical universe of Bobo Choses is born out of original stories and poems. Eventually, the characters come to life in the form of prints, shapes, and products. With each collection, we also publish a book with the story that inspired it. I'm a Poet is our fourteenth publication and a collection of ten illustrated poems to see things as though you were seeing them for the first time, just like kids (and poets) do. We love good old printed paper!